Okay, lesse nao, here is the list of most of the hacks that you'll encounter in S4, at least for now, I'll be updating this whenever some hack gets patched, or someone here contributes and tells me the hack, k?
Since I'm not ingame (and won't be) I'll rely SOLELY on your contribution to this thread, and the history of other threads and hackers, also, when providing me with the information of the hacks, provide a video too, so a person which reports the hacker can see how that hack looks like, k?
-------------------------------------------------------------------------------
Table of Contents~
1. Hack types and info about them~
2. How the hacks look in actual gameplay
3. How to report and gather proof against the hackers
4. Tips, notes & links
---------------------------------------------------------------------------------
1. Hack types and info about them~
1.
Speedhack
Mostly, the speedhack you encounter will also come in a package with an SP hack (for 1337 runs) and an HP hack like in the vid I'll post after.
You can't really screenshot a speedhacker as it won't be as accurate as filming it with
http://www.fraps.com/
The free version limits you to filming a vid for 30 seconds but you can buy or torrent (Yeah, I support torrenting) the real full version.
2.
Damage Hack
We'll differ these guys into 2 types~
1
One hit knock out hackers or OHKO hackers for short.
These guys are just plain easy to catch and report.
Since most of them enter midgame or so it's easy for them with hacks to get uber1337 scores and thus they make their fatal error. No matter what players are in the room, without the usage of hacks you cannot get 500 points for less than 15 minutes. Just screenshot them with an uber1337 score while everyone else has miserable scores (in comparison to the hacker) or just provide a video of them OHKO-ing you or anyone else. Beware, these hackers are mostly hacking with the weapons such as PS, CS and Storm Bat seeing that most of them have OHKO capabilities so they seem like they're "melee pros" while they're hacking. Don't let them trick you.
2
Damage boosters/Multipliers
Virtually, these guys are uncatchable on tape and screenshots. Mostly because it needs a trained eye to see if someone is damage multiplying with the usage of 3rd party programs, aka hacks. And even if you manage to get this on tape the person to respond to your ticket won't be that trained enough to differ between a damage hacker and an AP++ user with good aim. Like I said, FRAPS (the full version unfortunately, since it's pretty impossible to capture a damage multiplier hacker within 30 seconds) is your best friend, along with slowing down some parts where you get damaged by the hacker.
In the video below:
We have something that appears to be common S4 League gameplay footage. Don't let it fool you, it's MORE than that. As you can see, it is impossible for 3 SMG bullets and sometimes less to inflict 134 HP damage. As you can see in the 0:30-0:33 part where the guy gets his HP from 68 to 2. 66 damage per bullet? That's obvious hacks ma boi.
3.
SP and HP hackers
Like I previously stated, you'll encounter these guys using the speedhack too, which makes them easy to report with fraps.
Like common sense says, these guys will have unlimited amounts of SP and HP making them indestructible and bullet-proof. They'll also tend to have uber scores so just screenshot the alt+tab screen and you're good to go.
But there are ALSO those that, like the damage hackers, use HP multipliers so you might end up fighting someone with 500hp.
It should be pretty easy to get them with fraps, since the difference between normal HP and their hacked one is kinda big.
4.
Costume hackers
These are the relatively new hackers which are pretty obvious to spot since
they have outfits/faces/gloves or boots or any other costume part which can't be gotten through any means on S4 except by hacking
Such as the following
Basically a 2 purple ponytailed girl from arcade mode. It's a hack and don't let anyone else tell you it isn't.
Like Reiki/Minoma said, any type of hack is strictly forbidden and will be sanctioned by the staff.
This is also a relatively new hack:
http://www.youtube.c...player_embedded
It's suprising to see what's happenin' eh?
5.
Combi system hackers
If you ever came across a rookie leveled guy (mostly a girl since they use girl chars ;>) with a full combi set of clothes wouldn't it be STRANGE, seeing that even the highest leveled people don't have that?
It's a hack.
From what I know
you cannot even GET combi master points before level 13 and let alone get 1110 of them within 10 levels.
It's a hack, report it.
Sidenote: If someone has a picture for me to put here to know how that type of a hacker looks like, it'd be highly appreciated.
6.
Wall hackers
These guys are pretty easy to report with screenshots and fraps.
I mean, it's clear as day that no normal player can make 50+ blocks at the same time.
http://img97.imagesh...1218170124.jpg/
http://img32.imagesh...1218170213.jpg/
http://img97.imagesh...1218170535.jpg/
http://img194.images...1218170556.jpg/
http://img199.images...1218170702.jpg/
7.
Berserk skill/Metal plate armor hacks
It's client modifying, which means it's a hack.
It's really easy to spot since it looks something like...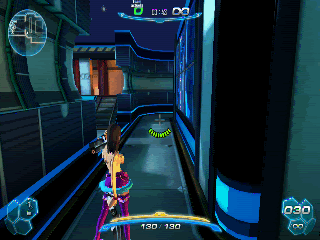 http://img685.images...91219093644.jpg
8.
People using weapons such as the Katana, Grenade Launcher and Vital Shock
Let me tell you straight that if you see anyone using ANY weapon that isn't accessible by the shops, AP or PEN, he's clearly hacking and don't let him trick you.
Vital Shock was a weapon that was discontinued in Korea due to it being overpowered and isn't even in the Korean S4, let alone it shouldn't be in the EUS4.
Katana is in the alpha stages of developing and it isn't even out in Korea yet.
Grenade Launcher is in Korea but it isn't in EUS4 and since this is EUS4...report that guy.
You'll also be seeing people with "custom" weapons which they made or they somehow got the tools needed to make it.
Here you have an example of the...
Card Gun.
Fraps or screenshots do well in this case so just do that.
9.
Range Hacks
Ever seen someone hitting you through a wall, from faaaaaaaaaaaaaaaaaaaaaaaaaaaaaaaaaaar away with a melee weapon or even with a gun while you're taking cover?
Even if it looks like lag you might want to fraps this, especially if people that range hack kill you OHKO you all the time.
More pictures & vids in the 2nd section about these hacks, to determine more easily who's doing them and how.
2. How the hacks look in actual gameplay
Okay guys,
this section is mainly dedicated to a newbie player on how to see how the hacks look like so they can easily report them.
We'll start off from the speedhackers
Speedhacking
http://www.youtube.c...feature=related
Here we have a hacker (2 actually) using the speedhack and the HP hack as you can see from some parts.
Damage Hacking
http://www.youtube.c...feature=related
This guy basically uppercuts 3 people with one uppercut and takes off more than 130 HP per person, which is impossible, especially with a +0 CS he's using.
All-round hacker
http://www.youtube.c...feature=related
Seems to be using a HP and an OHKO hack as well as the infamous speedhack.
Wall hacker
Pretty much self-explanatory.
------------------------------------------------------------------------
|Like I said this is still in the making so tell me about hacks
|and how they look like in the comment section be~low.
----------------------------------------------------------------------
3. How to report and gather proof against the hackers
What you will certainly want in your hacker reporting arsenal is fraps.
http://www.fraps.com
This little tool is not only capable of recording hackers in high quality but it can also save screenshots which tend to have a higher quality, and that, my friends is crucial to record some hackers.
If not bought, it's only capable of 30 second recording, but if bought it's unlimited.
Seeing that not many people are willing to buy something just to record hackers, I say you should torrent it off The Pirate Bay and follow the instructions given there.
Now that you caught your hacker with the hand in the cookie jar, we can proceed to report this guy.
You should do it probably by following TheLastProject's guide about sending a ticket which pretty much described all of it,
http://en.alaplaya.n...p?f=211&t=12781
.
What you'll always want for your hacker tickets is:
-Hacker's name
-Hacker's level (it's mostly on the screenshot, or you can just remember it, OR you can use mysigs.de to make a signature with his name and you'll see his name, level and stats there)
-What hacks he's using
-What server was he hacking on
-Evidence of him using it, for videos, upload them on youtube since they can't fit into 5mb upload limit you have on a ticket, youtube is your best choice since
http://www.mediafire.com/
http://megaupload.com/
http://rapidshare.com/
http://rapidshare.de/
don't really allow you to put big sized videos, unless you shell out $ and get the premium versions and stuff (ugh)
If you're uploading screenshots, you might want to use
http://www.imageshack.us
if there's a lot of them or if it's easier for you to organize them that way, just be sure to include the links in your ticket description. You'd also want to zip your files when uploading them (mainly screenshots, like I said, try avoiding uploading a video on your ticket)
Once you sent your ticket, you'll get a reply mostly in the first 3 days. Even if you don't get a reply on that, someone's sure to check it and ban the hacker after seeing the evidence you provided, even if that guy doesn't reply back to your ticket and closes it.
4. Tips, notes & links
Here's some tips you'd want to know of if you haven't been in the hacking business for that long.
>Always put your critical priority critical.
>There's other game recording software out there, but fraps is kinda the easiest to use, at least for me. If you don't really like fraps that much, then try searching for other game recording software and you might even find something that's full and free. But fraps is pretty much the optimal choice for you.
>Instead of always making tickets about hackers, if you're lucky, you might want to send a pm or a message to a GM that's currently ingame. The ones that I know of are:
Mikuru
Axium
TheLastProject
Reiki.Kito
These are their ingame names so try to ring them a pm if they're online by any chance, or ask them for their MSN, yahoo or anything else.
>Most of the hackers get an IP ban but unfortunately not a MAC ban which is kinda dissapointing but you still did a good job for reporting them.
>
NEVER
report hackers on the forum, there's a reason why the ticket system exists, just be patient, patience is a virtue.
And now notes irrelevant to this are:
-Try to help me by commenting and telling me what stuff to update and put here, I'm not always online and I won't really be in the next few weeks mainly because I'm playing something else and school, but I read your comments and I value your opinion and thoughts (unless you're a troll which I'll choke if someone like that pops up in MY topic)
-If a mod isn't that lazy and is worth his calling, he'll sticky this.
-By contributing to the topic I mean giving me screenshots, videos, descriptions and new hacks to add to my list/guide. You can also give opinion on what sections more to add but try to focus on the screenshots and videos.
-------------------------------------------------